Scheduled Vehicle Maintenance
Since 1992, we've been providing automotive repair and services. You can be assured that you will receive expert counsel and auto services from the qualified professionals at Hontech. We offer scheduled maintenance for your car, truck, or SUV.
Your Vehicle's Scheduled Maintenance
We know how to keep drivers on the road and their vehicles performing at optimum levels. You can be assured that you will receive expert counsel and auto services from the qualified professionals at Hontech. Your vehicle has a variety of components that need repair and maintenance services to keep it running efficiently. Contact us to inquire about scheduled maintenance to increase the life of your vehicles.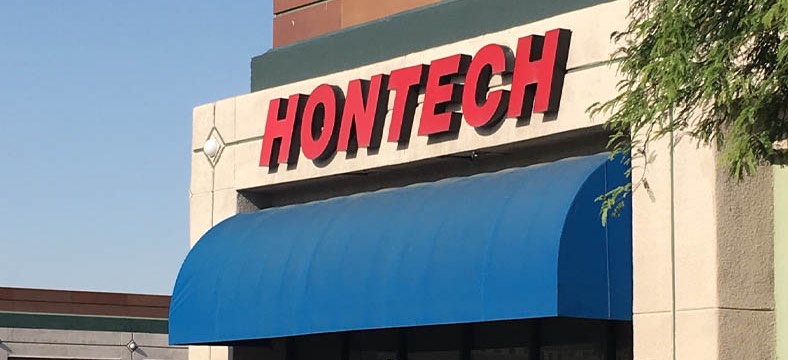 Why Scheduled Maintenance?
Your vehicle is a large piece of machinery, with hundreds of components working together to make it roll safely down the road, as well as stop. Regular maintenance services ensure that vital components are maintained for peak performance. Most importantly, maintenance is the best way to avoid costly auto repairs. You can give us a call to schedule an appointment or just stop by our Chandler location, at the southwest corner of Arizona Avenue and Frye Road.
Preventative / Scheduled Maintenance
15,000 Mile Service
Your first major service should come at about 15,000 miles, or twelve months, after purchasing your car.
Expect to have the engine oil and oil filter changed, along with the engine air filter and the in-cabin air filter. A new engine air filter will ensure optimal gas mileage and keep engine contaminants at a minimum, while a new in-cabin air filter will keep your car's interior dust and contaminant free. Wiper blades should also be inspected at this point, especially if winter is approaching, and replaced as needed.
Understanding all of the items in your 15,000-mile service is important, because this process will be repeated at all major services.
30,000 Mile Service
In addition to the items replaced at your 15,000-mile service, a new fuel filter will be needed to keep your engine running smooth.
Engine coolant will also be changed at this time to ensure your car's engine does not overheat, and power steering and transmission fluids should be flushed out and replaced. These fluids break down over time and lose their effectiveness and, for the average commuter, these fluids will have been in use for roughly two years.
This service should be repeated every 30,000 miles to keep your car in good health.
45,000 Mile Service
Your 45,000-mile service will include familiar, commonly changed maintenance items such as an oil and oil filter change, but the additional focus of the service will be on the car's ignition system.
Spark plugs are key engine components that need to be replaced after three years or 45,000 miles. Worn-out spark plugs can cause misfires and dead cylinders, which seriously harm the performance and lifespan of an engine. A new ignition management system, which runs the spark plugs, should also be fitted to ensure the entire ignition system is functioning normally. Brake fluid should also be changed after 45,000 miles or three years, as it absorbs water over time and thickens, losing its efficacy. Brake pads need to be checked and replaced as needed, especially for drivers who spend a significant amount of time in stop-and-go traffic.
Repeat this service every 45,000 miles to ensure maximum engine health and brake use.
60,000 Mile Service
At 60,000 miles, the 30,000-mile service should be repeated with one additional replacement, the timing belt. The timing belt runs critical internal engine components (specifically cams and valves) and can cause serious damage to the engine if it breaks, so be careful not to overlook this easy-to-miss item. Due to its age and constant use, the car's battery will probably be losing its charge by now and should also be replaced to avoid future start-up troubles.
Repeat this service every 60,000 miles, and at 75,000 miles, repeat your initial 15,000-mile service.
Car maintenance is, by its very nature, an inconvenience. However, by following this simple guide, you can easily keep track of your vehicle's major maintenance items. Regular maintenance will ensure your vehicle remains as problem-free as possible and help retain its resale value.
Service You Can Trust, Since 1992
Service You Can Trust, Since 1992
We take great pride in offering outstanding service. Customer satisfaction is our top priority. Not only will we keep your car, SUV, or truck running great, but you will also be completely satisfied with the automotive service you receive from Hontech.