Auto Body Repair
Since 1992, we've been providing automotive repair and services. You can be assured that you will receive expert counsel and auto services from the qualified professionals at Hontech. We take great pride in auto body and collision repair for your car, truck, or SUV.
Car & Truck Auto Body Repair
Accidents can be a miserable experience. At Hontech, our job is to make things easier. We will get your SUV, car or truck scheduled for repair and do our best to get it back on the road as soon as possible. We offer fast, free estimates, communicate with insurance companies regarding repairs, arrange a rental car if needed, order parts, oversee your vehicle's repair, and return your vehicle back better than before. You'll be happy you entrusted your vehicle to Hontech.
Factory Paint Color Matching
There are many different variations of your vehicle's factory color. To find the perfect gradient for your vehicle, we use our state of the art color matching technology alongside your manufacturer's paint code. Vehicle painting is done safely within a painting booth and proper safety gear is always used. Our professional automotive painters always properly dispose of any hazardous materials.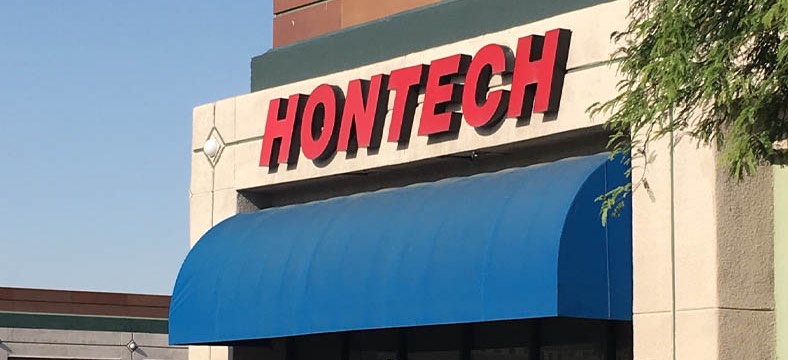 A Body Shop for All Makes & Models
When it comes to collision repair, we work on all makes and models and all styles of vehicles. Hontech has the equipment and expertise for auto body damage restoration, from minor dents and dings to major body repairs. Contact us with specific inquiries about collision repair, dent repair, or auto body work for your vehicle.
Service You Can Trust, Since 1992
Service You Can Trust, Since 1992
We take great pride in offering outstanding service. Customer satisfaction is our top priority. Not only will we keep your car, SUV, or truck running great, but you will also be completely satisfied with the automotive service you receive from Hontech.